Diana is a Social Media law expert and a child rights activist. She owns her own practice and is also an expert in labour law, media / entertainment law, commercial litigation and intellectual property law. She holds an LLB degree from the University of the Free State and has 14 years of experience practising in various fields of law.
Diana is very involved with the protection of children and their rights in the area of social media law. She is involved in the Web Rangers Programme with Media Monitoring Africa and partners such as Google, Facebook and the Film and Publications Board, aimed at young people to drive safer internet behaviours within their communities through the creation of innovative campaigns that promote and champion their rights and active participation in the digital world.
​
Diana also lectures to journalists on Social media law in the "Reporting on Children in the Media Course" a Wits Accredited Course run by Media Monitoring Africa every
year. This a course aimed at educating journalists on how to accurately report on children's rights, ethics and the law surrounding children in order to advance the creation of media that values and reflects diversity of opinions, including the opinions of children.
She regularly speaks on radio, at seminars and events on Social Media law.
Diana speaks at schools to learners, teachers and parents on social media law, the dangers online safety and social media infringements. She spoke at Namibian private schools to approximately 2000 learners in 2016.
Diana was invited to speak in Cape Town in February 2018, at the Film and Publications Board "Safer Internet Day" event in South Africa, this included the launch of the Web Rangers Programme in Cape Town.
​
Diana was also invited to speak at the Western Cape Department of Education in March 2018 at their "Cyber Wellness seminar" to life orientation subject advisors, on social media law. The Western Cape Department of Education would like to include education on social media and the law in it's life orientation subject at schools. They have asked Diana to return and assist them with this project.
Diana was recently invited and attended the European, Middle East and Africa ("EMEA") Child Safety Summit hosted by Google and Facebook which took place on the 18th and 19th of April 2018 in Dublin, Ireland, to offer her expertise in assisting with child safety online. The trip was all expenses paid by Google and Facebook. NGOs, governments and industry from around Europe, the Middle East and Africa came together to meet the challenges of empowering parents and children with the tools and skills they need to make the most of everything the Internet has to offer. Both Google and Facebook showcased their advancements in technology in child safety. Many expert panels discussed very important issues in relation to children's rights and child safety online.
Diana was again invited to Windhoek, Namibia in June this year 2018 where she spoke to 5000 learners at both private and public schools, from Grade 4-7 and Grade 8-12, parents and teachers on social media, the law, dangers, social media offences and online safety.
​
She also regularly hosts seminars on social media law, defamation and labour law to corporate companies.
Diana completed her articles at Moodie & Robertson Attorneys in Johannesburg and was admitted as an Attorney of the High Court on 14 August 2006. Diana continued on at Moodie & Robertson Attorneys as a Professional Assistant Attorney in the Labour Law Department until her departure in 2008. Diana focused on labour Law, labour court litigation, constitutional law but also practiced magistrate's court litigation, high court litigation, property law and collections law.
Diana then joined PPM Attorneys as an Associate in 2009 until her departure in 2011. She specialised in corporate law, commercial law, drafting of and reviewing commercial and corporate agreements, mergers and acquisitions, entertainment / media law, intellectual property law, information and communications technology (ICT) law and public private partnership transactions.
Diana thereafter went into a completely different field and opened, ran and managed a bridal boutique from 2011 to 2013. She also began consulting as an independent legal consultant to private clients in 2013 specialising in drafting and reviewing various contractual agreements, advice on labour issues and general legal advice.
Diana re-joined PPM Attorneys as a Senior Associate and was promoted to Associate Director and specialised in social media law, media/entertainment law, labour law, commercial litigation, commercial law, corporate law, intellectual property law focusing on trade marks, procurement law, information and communications technology (ICT) law, data protection and information security law until she opened her own practice.
"Online safety is one of FNB's main priorities,

per it online
banking, the protection of our customers or even keeping our youth

safe online. This

indeed is a worthy cause, because we know the power of education,

"
said

Elzita Beukkes, Communications Manager at FNB NAMIBIA

after Diana Schwarz's visit to

Namibia

in July 2018.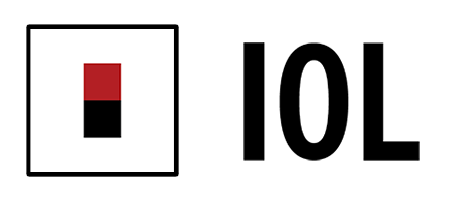 Fill in the form and we will contact you.
The Orchard Serviced Office Suites, Hurlingham Office Park
Block G, 59 Woodlands Avenue, Hurlingham, 2196