Diana is a Social Media law expert and a Child Rights activist. She owns her own practice and is also an expert in 􏰀Labour law. Her other 􏰁areas of practice include Media / Entertainment Law and Commercial litigation. She holds an LLB degree from the University of the Free State and has 14􏰋 years of experience practising in various fields of law.
​
Diana is very involved with the protection of children and their rights in the area of 􏰌Social Media law. She is involved in the Web Rangers Programme with Media Monitoring Africa and partners such as Google, Facebook and the Film and Publications Board, an international programme aimed at young people to drive safer internet behaviours within their communities through the creation of innovative campaigns that promote and champion their rights and active participation in the digital world. Diana assisted in drafting the Web Rangers Curriculum on social media law, infringements and legal implications which is distributed to Web Rangers across South Africa. She also provides training to Web Rangers on these areas.
​
Diana also lectures to journalists on Social media law in the "Reporting on Children in the Media Course" a Wits Accredited Course run by Media Monitoring Africa every year. This a course aimed at educating journalists on how to accurately report on children's rights, ethics and the law surrounding children in order to advance the creation of media that values and reflects diversity of opinions, including the opinions of children.
​
She regularly speaks on TV, radio, at seminars and events on Social Media law. She also comments regularly and writes articles on Social Media law in various publications.
Diana speaks at schools to learners, teachers and parents on social media law, the dangers online safety and social media infringements. She spoke at Namibian private schools to approximately 2000 learners in 2016.
​
Diana was invited to speak in Cape Town in February 2018, at the Film and Publications Board "Safer Internet Day" event in South Africa, this included the launch of the Web Rangers Programme in Cape Town. She will also be involved in Safer Internet Day 2020 as an online safety partner to the FPB.
Diana was also invited to speak at the Western Cape Department of Education in March 2018 at their "Cyber Wellness seminar" to life orientation subject advisors, on social media law. The Western Cape Department of Education would like to include education on social media and the law in its life orientation subject at schools. They have asked Diana to return and assist them with this project.
Diana was also invited and attended the European, Middle East and Africa ("EMEA") Child Safety Summit hosted by Google and Facebook which took place on the 18th and 19th of April 2018 in Dublin, Ireland, to offer her expertise in assisting with child safety online. The trip was all expenses paid by Google and Facebook. NGOs, governments and industry from around Europe, the Middle East and Africa came together to meet the challenges of empowering parents and children with the tools and skills they need to make the most of everything the Internet has to offer. Both Google and Facebook showcased their advancements in technology in child safety. Many expert panels discussed very important issues in relation to children's rights and child safety online. 􏰐􏰐Diana will be attending the Global Online Safety Summit in 2020 as well as the SSA Safety Summit.
​
Diana was again invited to Windhoek, Namibia in June 2018 where she spoke to 5000 learners at both private and public schools, from Grade 4-7 and Grade 8-12, parents 􏰇and teachers on social media, the law, dangers, social media offences and online safety.
​
Diana has spoken to various schools in Gauteng, at primary school and high school level in Johannesburg South Africa during 2018 􏰜 􏰒􏰓􏰝􏰞􏰁 􏰌􏰆e continues to provide social media educational talks to learners, parents and teachers across South Africa.
​
Diana also worked with Google SA & the Western Cape Department of Education by providing input into the online safety curriculum rolled out in October 2019 in Life Orientation Subjects in Western Cape Schools.
​
Diana was invited to speak at the South African Internet Governance Forum on human rights online, cyber security, safety & digital rights of persons on the internet.
Diana is online safety partner to Google SA and Facebook. She regularly attends content regulation and policy meetings with Facebook. She informs and provides input to Facebook policies and advocates for the online safety of children and the protection of human rights.
She also regularly hosts seminars on social media law, defamation and labour law to corporate companies.
​
Diana sits on the board of the independent research reference group of the Film and Publication Board ('FPB") as an industry expert in law and social media, to inform the research and advocacy strategy of the FPB.
​
Diana works with Hope Risen Foundation, a local and international organisation she has recently partnered with, to combat and end human trafficking through awareness, prevention, intervention, restoration and re-integration.
Diana is the Author of: "The Super Smart & Safe Social Media Series for kids" Ages 2-12 years. First book in series "The Online World of Social Media" to be published 2020.
"Online safety is one of FNB's main priorities,

per it online
banking, the protection of our customers or even keeping our youth

safe online. This

indeed is a worthy cause, because we know the power of education,

"
said

Elzita Beukkes, Communications Manager at FNB NAMIBIA

after Diana Schwarz's visit to

Namibia

in July 2018.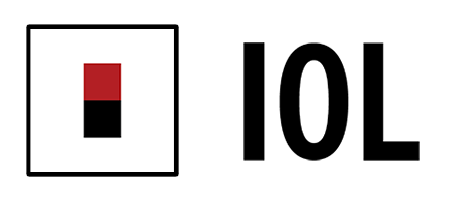 Fill in the form and we will contact you.
The Orchard Serviced Office Suites, Hurlingham Office Park
Block G, 59 Woodlands Avenue, Hurlingham, 2196